Environment:
Procedure:
To establish the North position use the following steps:
Go to Positioner > Positioner settings.
Click the Clear North offset button to return to the factory North default setting.
Pan the camera to point due North. (note: You may need a compass to get accurate coordinates).
Click the Set North Offset button to set the current pan angle to 0° (North).
Click Save to store the current settings permanently.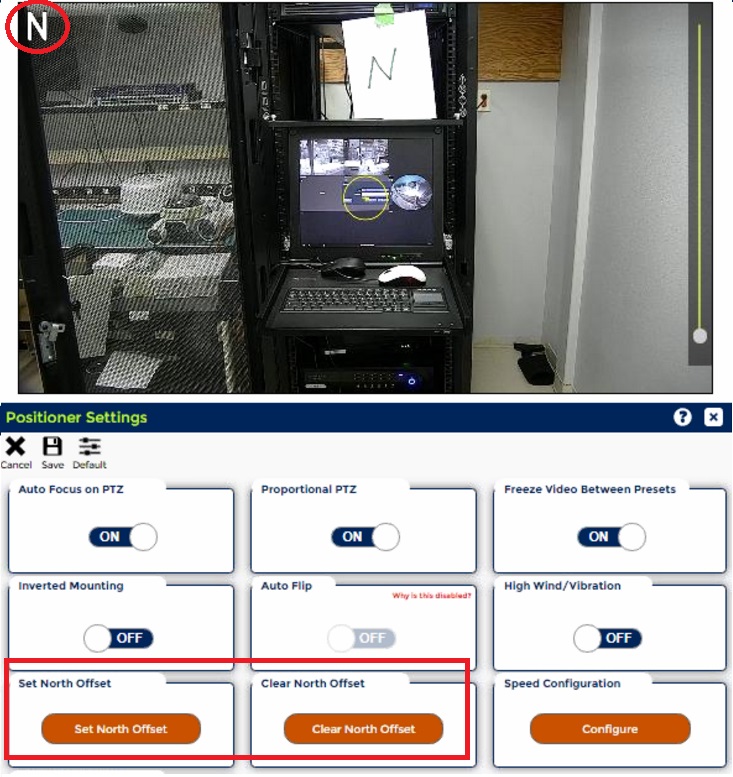 Note: Set North Offset: The button sets the current pan position to North. North is a user-defined point where pan position will be reported to be 0.000°. Compass and Headings will be referenced to this point, "N" and "0.000°" respectively. Tilt will not be affected by setting the Home/North position. Returning to Factory Default settings will reset the Home/North setting to be the same as the mechanical home pan position.