Purpose:
To verify camera functions via bench test prior to installation in the field.
Bench Validation Procedure:
1. Connect the Rise camera to the POE++ side and the Laptop to the LAN side of the POE injector
2. Ensure the Laptop is on the same subnet as the camera. Camera default IP information is
a. IP Addr: 192.168.2.150
b. Subnet Mask: 255.255.255.0
c. Gateway: 192.168.2.1
3. Open a web browser and navigate to the camera default IP of 192.168.2.150
4. Check the box labeled "Live View" so the video will auto-play once connected.
5. Login to the camera using the default credentials as follows:
Username: admin
Password: admin
6. Verify video is being displayed.
7. Verify the Zoom in and out function using controls on the top right side of the web interface
8. Verify the pan right and pan left function.
9. Verify the tilt up and down function.
10. Verify Preset Functionality and Accuracy by creating one under Preset Settings by moving the camera and recalling the Preset multiple times.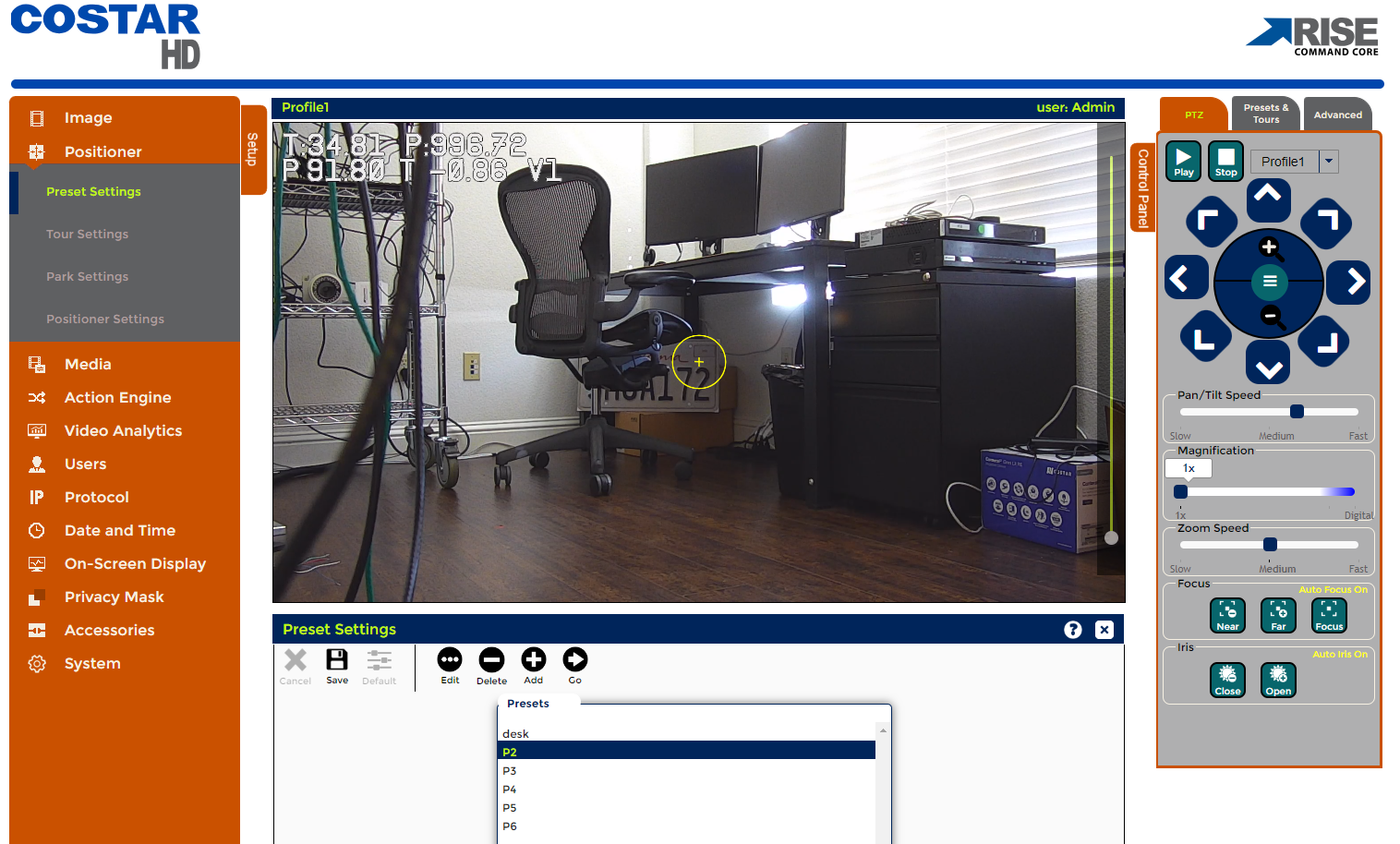 11. Verify System Firmware Version is on the latest available.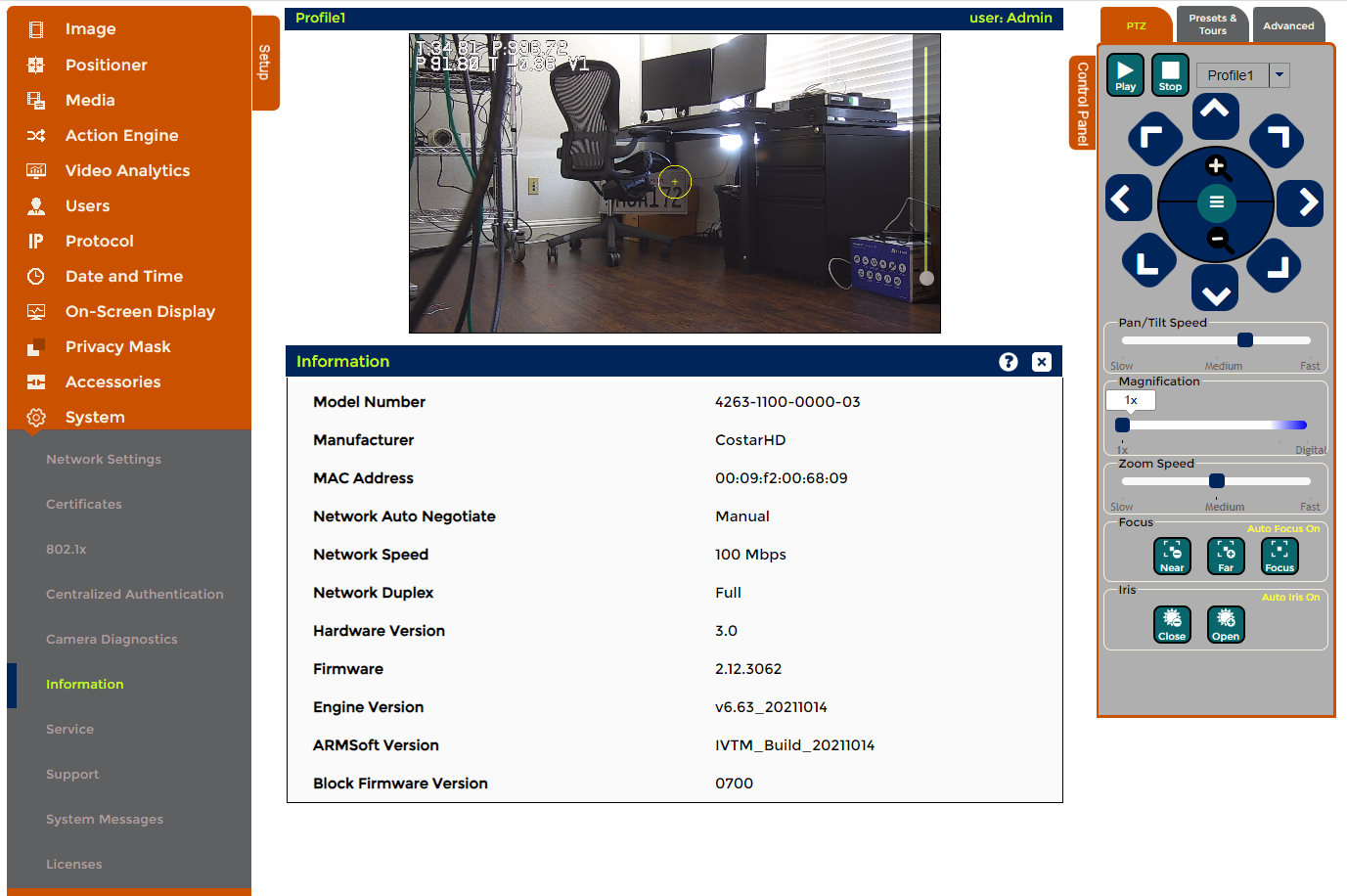 12. If the camera is operational, the network and other settings can be accessed through the
"Setup" tab at the top of the web interface.

Contact CostarHD technical support at support@costarhd.com if there are any issues.