Environment:
Rise 2 & 3 Series
4220-1000-0x
4228-1000-0x
8196401-xxx (Shielded) MS to RJ45
8196402-xxx (unshielded) MS to RJ45
Parts list: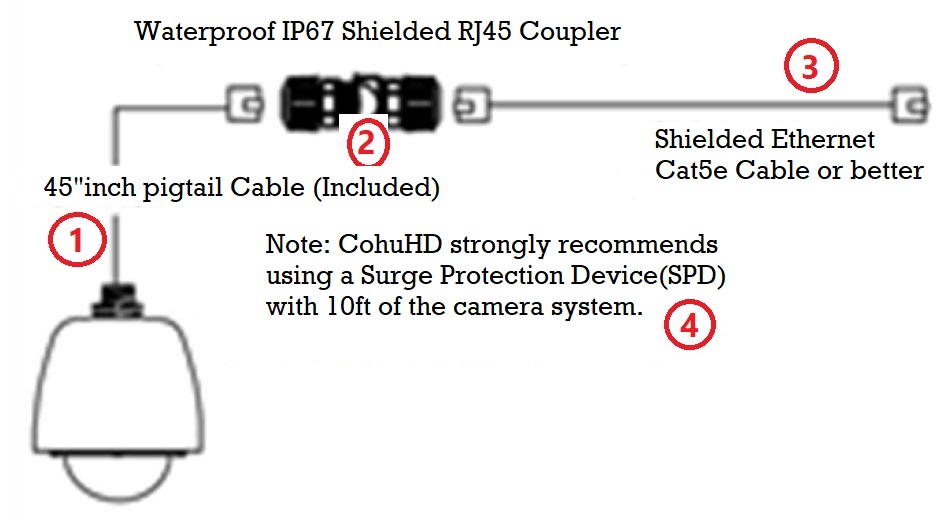 MS to RJ45 (3ft pigtail cable included)
Note: For Shielded, Fixed Length Ethernet to MS connector part# 8196401-xxx


RJ45 Coupler (7610203-002) - CAT5/6 RJ45 IP67 Coupler
Field Cables CAT5e Cables (8194602-xxx) - Where xxx = 025, 055, 100, 150, 200, 250, 300, 328
denoting the cable length in feet. Includes RJ45 connectors at each end of the cable.
Ethernet Surge Protection (7412009-001) - Outdoor IP66 rated ethernet/PoE++ surge protection device.